Introduction and Requirements
Our displays have been exceptionally well received at shopping malls, conservation areas, provincial parks and various conventions and trade shows to list a few.

We ask that the venue supplies the tables required for the display enclosures, although for an extra cost we can supply tables for up to three table displays. Tablecloths (green in colour) can be supplied by SciSnakes for the event if requested.
What Our Displays Entail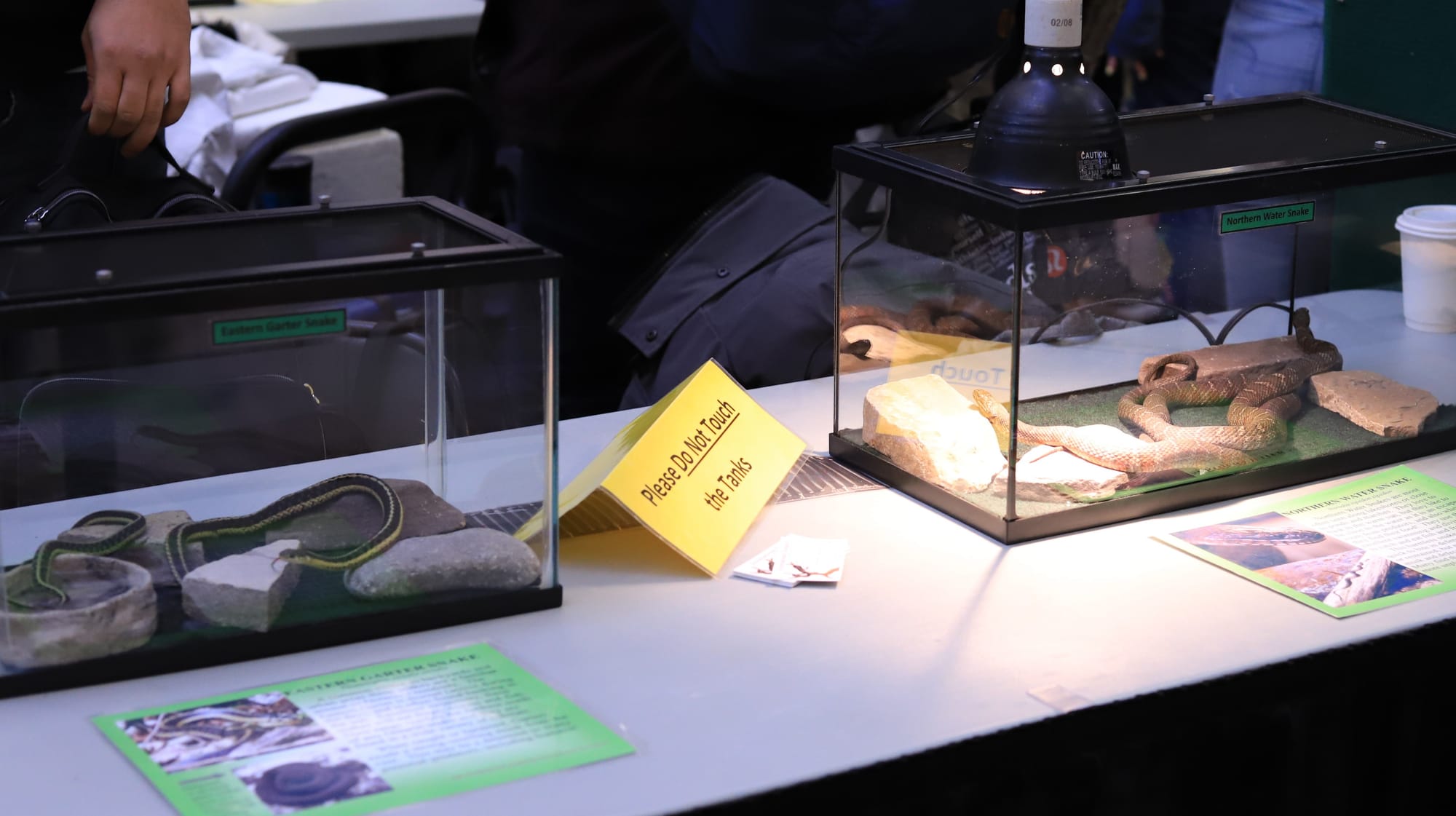 The display setup can consist of only one table, or can be as extensive as eight or ten tables. We have interpretive display boards, which may be set up in conjunction with display tanks, although we are able to provide display tanks alone. Each display tank is clearly labeled and there are also interpretive signs to accompany each type of animal on display. There is always a minimum of one interpreter staffing the display; it is never left unsupervised. As with our Sciensational Sssnakes!! shows, we do love to allow the public to participate in a hands-on manner with our beautiful animals. Often the interpreter will have a snake available to allow those who are interested the experience of getting up close and personal. We bring "extra" animals for this purpose, as removing animals from the tanks could detract from the display. Display tanks are set up to allow viewing of the animal by the public; cage decorations are generally sparse as most species will readily hide. Naturalistic displays with live plants, waterfalls, etc., can be created if desired. Additional charges depend upon the size and nature of naturalistic displays.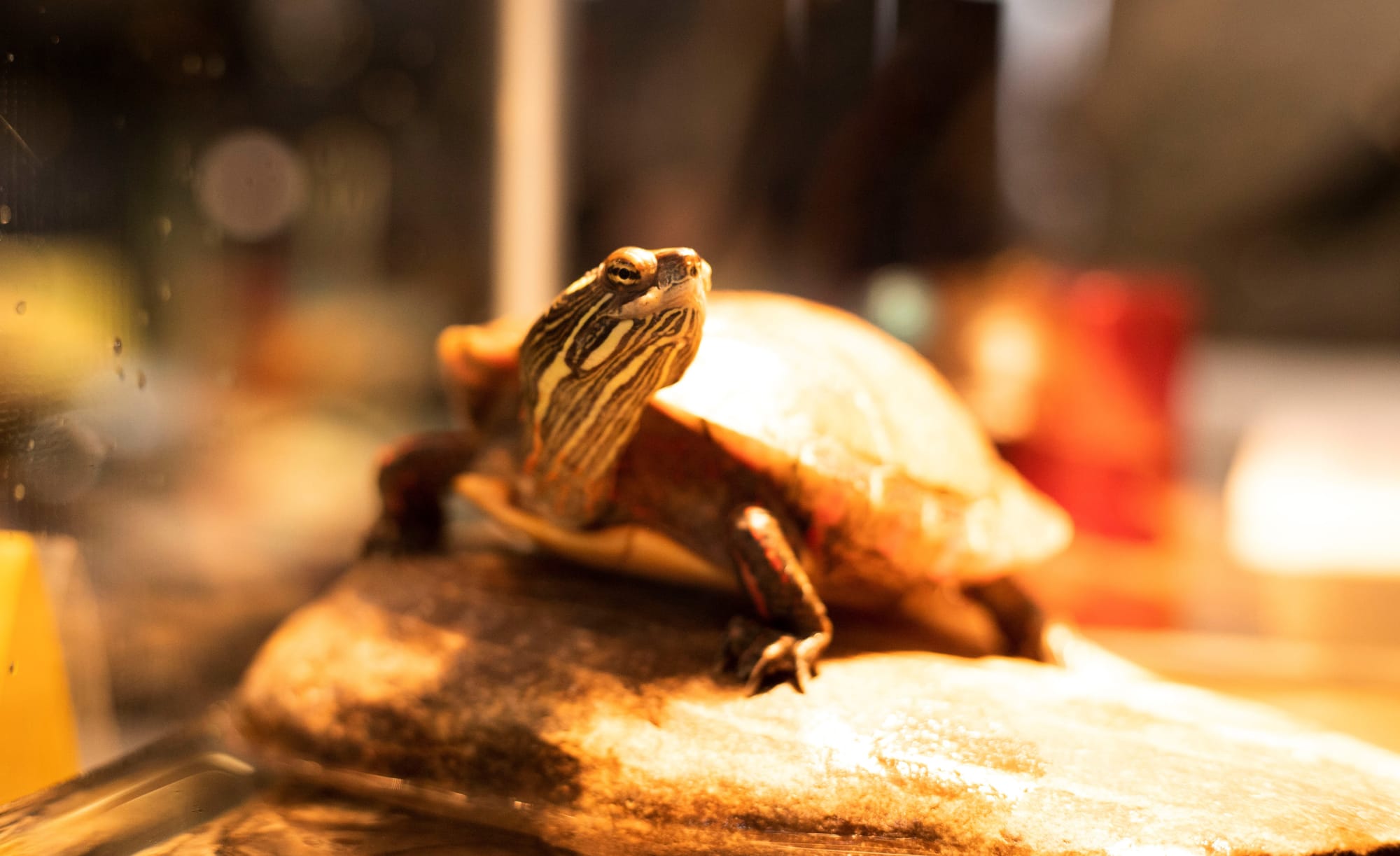 One of the ideals which we strive to promote is the conservation of our native Ontario species, many of which are threatened with extinction. To this end we are very proud to offer a display showcasing Ontario's only native venomous species of snake, the Eastern Massasauga Rattlesnake. This snake is often needlessly persecuted, as are many other snakes due to their resemblance to this species. On this display we have attempted to enlighten the public about similar species, and those that try to imitate the rattlesnake to protect themselves.
The displays work well alone but can also be combined with shows to provide maximum effect. Tables (6' or 8' long) are to be supplied by the client, as is a sound system if required. Sciensational Sssnakes!! can supply tables and/or a sound system for an additional charge if necessary.